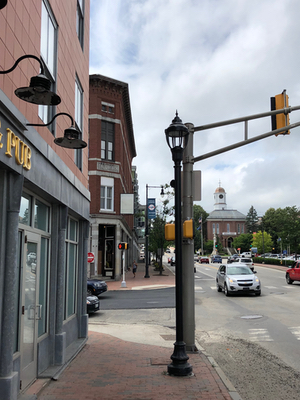 We are the regional body of the Presbyterian Church in America (PCA). Our doctrinal standards, which are subordinate to Scripture, are set forth in the Westminster Confession of Faith, together with the Larger and Shorter Catechisms.
The Presbytery of Northern New England consists of all the PCA churches and ministers in Maine, Vermont, and New Hampshire.
We are committed to seeing the gospel thrive in northern New England and there are many ways you can be a part of that.
Our stated meetings are the first Saturday of February and the third Saturdays of May and October.

Exeter Presbyterian Church
Exeter, NH

Hooksett Christian Fellowship
Hooksett, NH

Christ the Redeemer Presbyterian Church
Portland, ME
October 20-28, 2023
Northern New England Presbytery joining our hearts and mission with our Romanian brothers and sisters as we:
Partner with Romanian Christian Enterprises (RCE) in Arad, and
Engage in a construction Project.
FMI: Jon Taylor jonpaultaylor@comcast.net
Site © 2023 Northern New England Presbytery
image of Main St, Montpelier, VT: GEAREDBULL/WIKIMEDIA COMMONS
https://en.wikipedia.org/wiki/File:MainStMontpelier.JPG